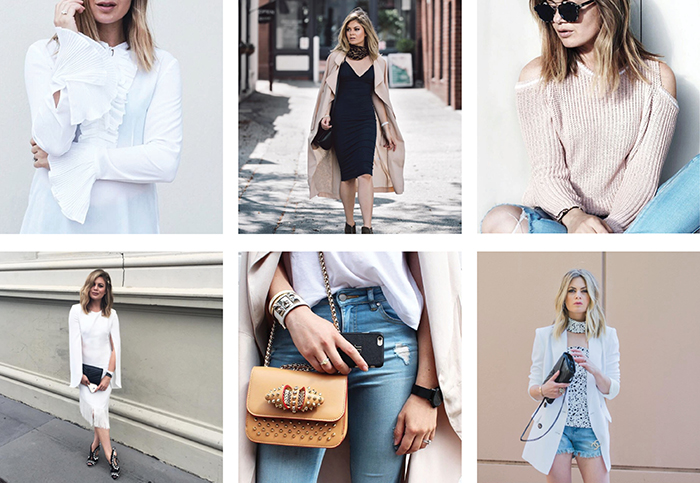 What Would Karl Do is a fashion and lifestyle blog founded by Melbourne socialite and fashion insider Jess Dempsey. Dedicated to pushing fashion boundaries, Jess believes in being "Fashion Confident". Her personal style is unique and playful, which she enthusiastically shares with her readers through aspirational editorials, photographed exclusively by her good friend and photographer, Karen Woo.
Since starting her blog, Jess has seen incredible career highlights. Over the past 5 years, What Would Karl Do has grown to be a recognizable brand with Jess as its face. Her fashion journey evolves, so does her blog, she is now a fashion authority for a major international brand, official blogger at Paris Fashion Week for a global beauty brand, judge for Fashions on the Field, and has featured in numerous local and international magazines. Her candid story telling has allowed her followers to see her through two pregnancies, numerous campaigns, ambassadorships, designer collaborations, TVC and presenting work.
"Jess Dempsey from Whatwouldkarldo.com is one of Melbourne's top fashion bloggers who is not afraid to stand out. She has a carefree, fun, edgy style which has made her very popular and has landed her invitations to lucrative fashion events". – Fabulous Femme.
"I always look for two things when I go shopping, the first is always looking for something unique or different that will stand out in a crowd, and the second being a piece that I can work through other pieces in my wardrobe" – Jess Dempsey
For bookings and enquiries contact: info@silhouettemanagement.com.au